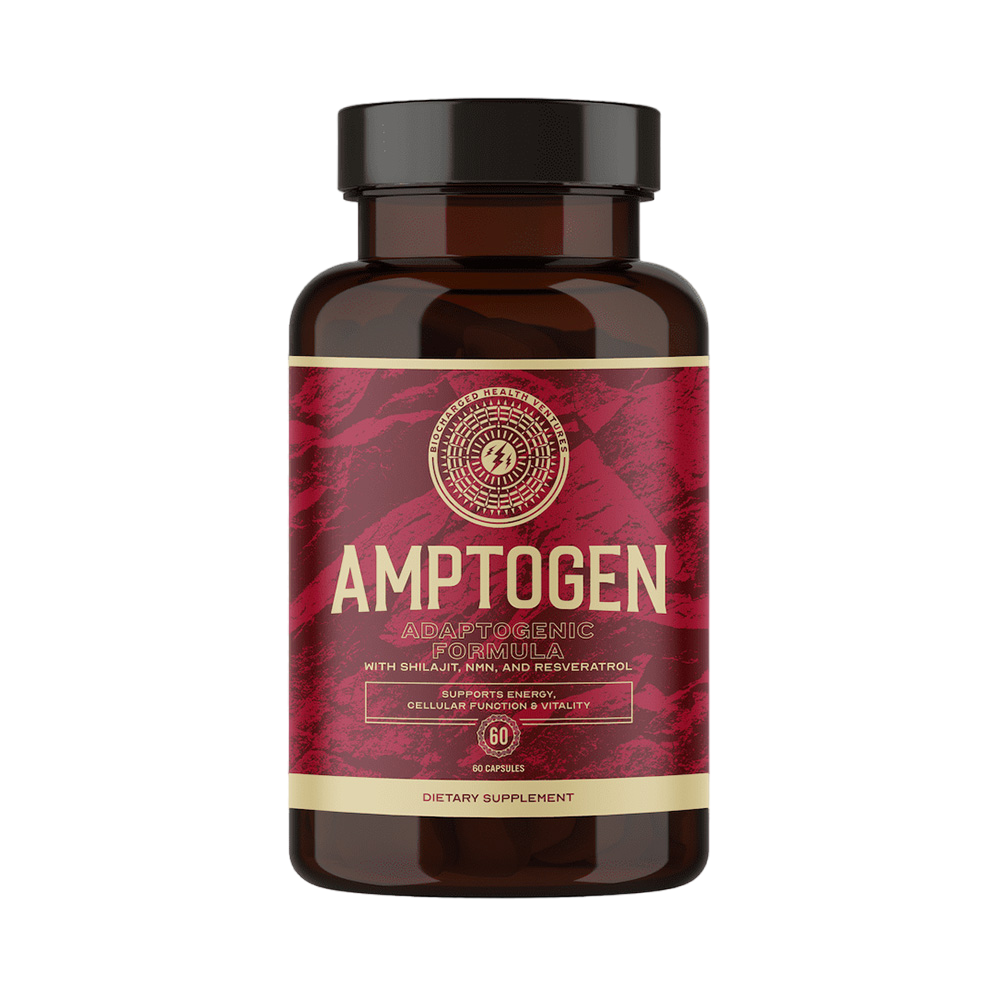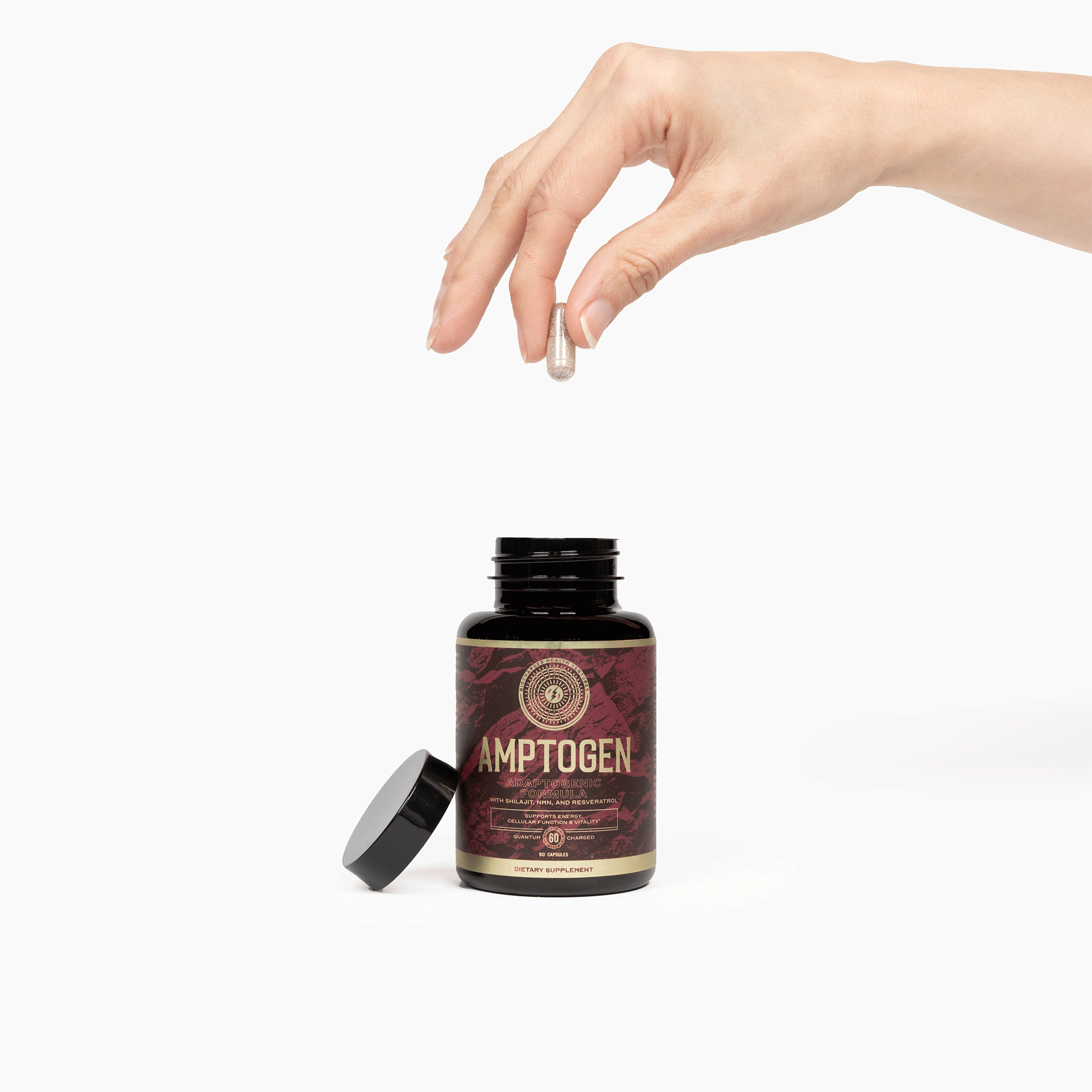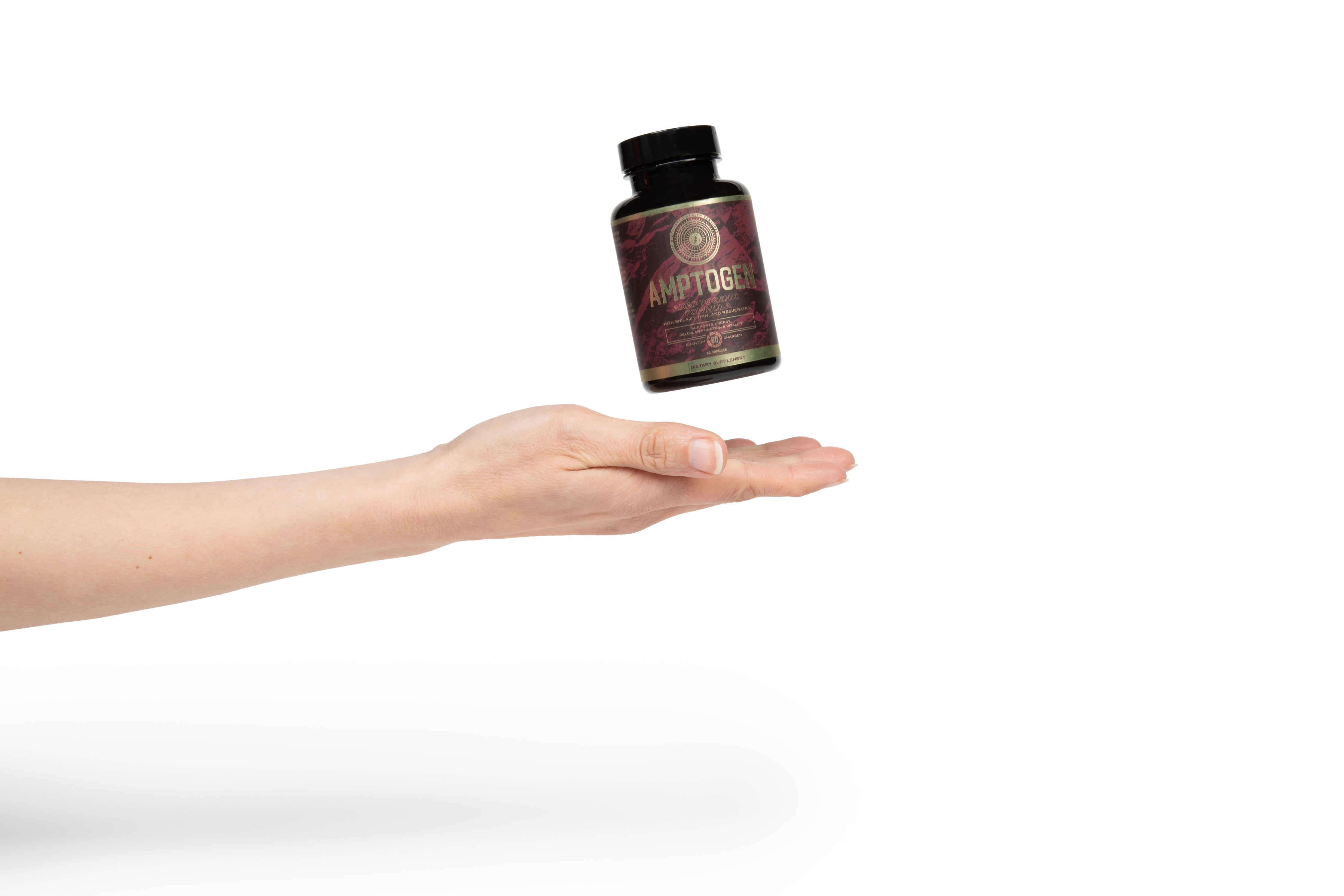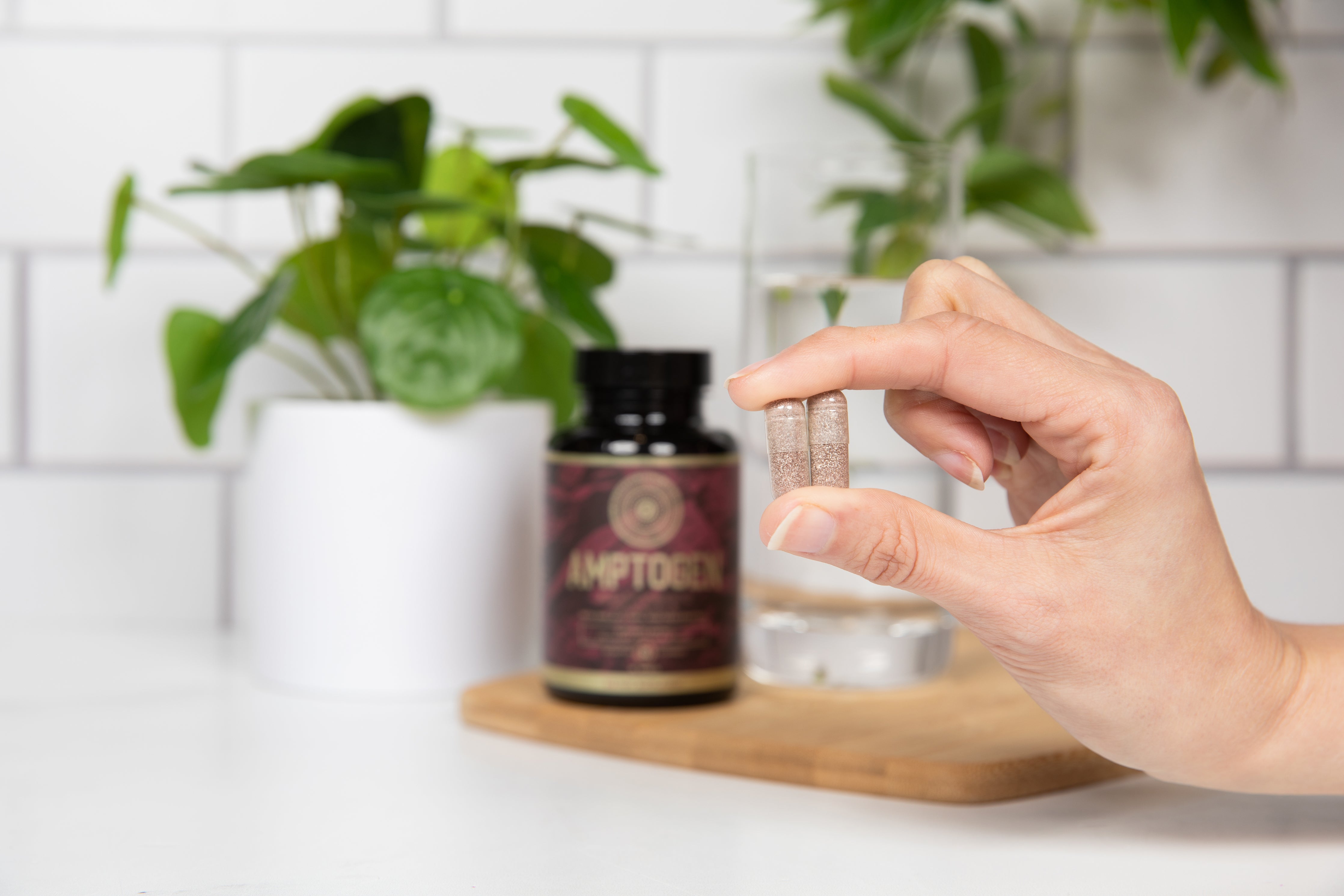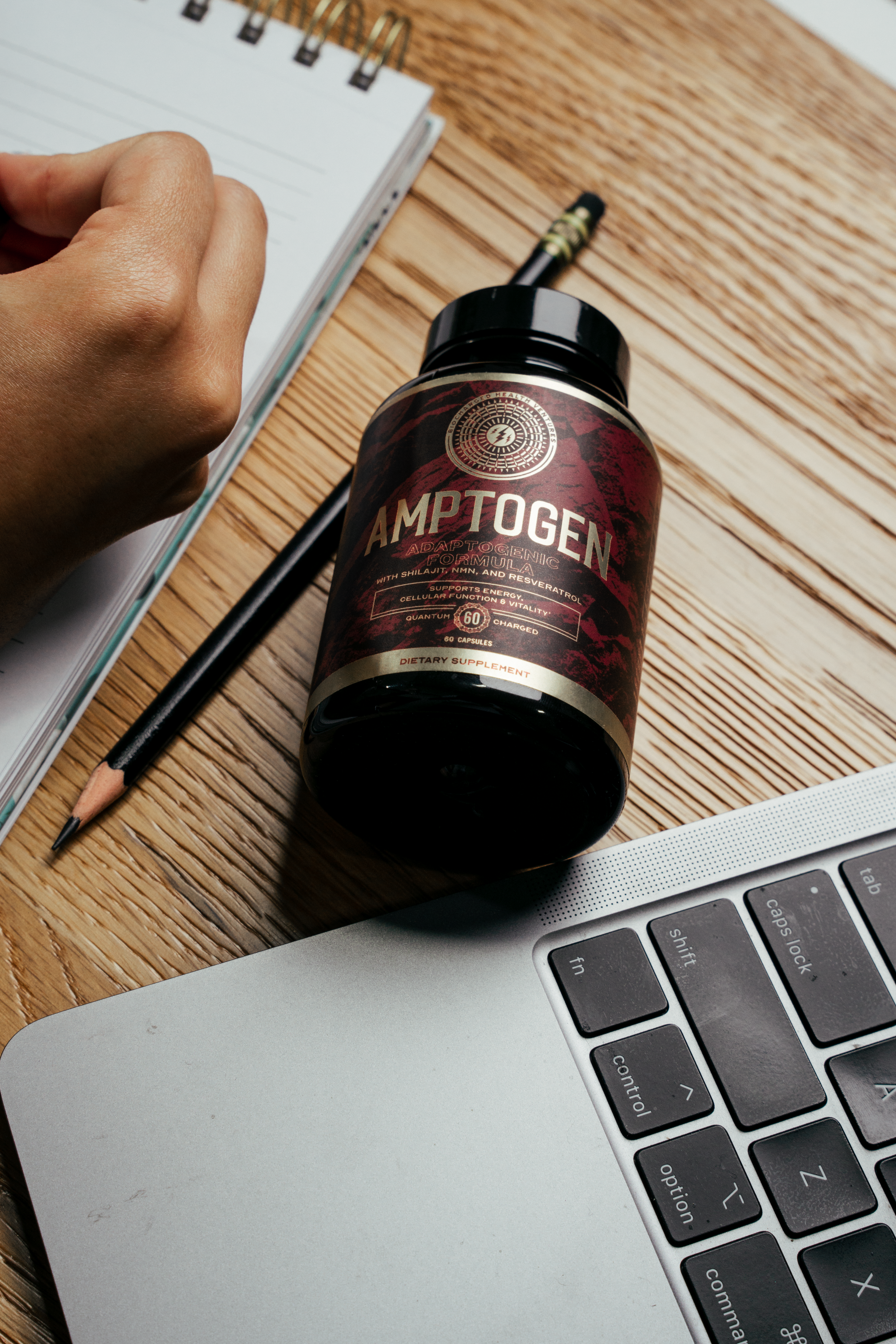 ADAPTOGENIC SUPER-SUPPLEMENT
Regular price
Sale price
$99.95
Unit price
per
Sale
Sold out
available on subscription from
$99.95
$92.95 / month
key benefits:
energy support
longevity
cognitive function
View full details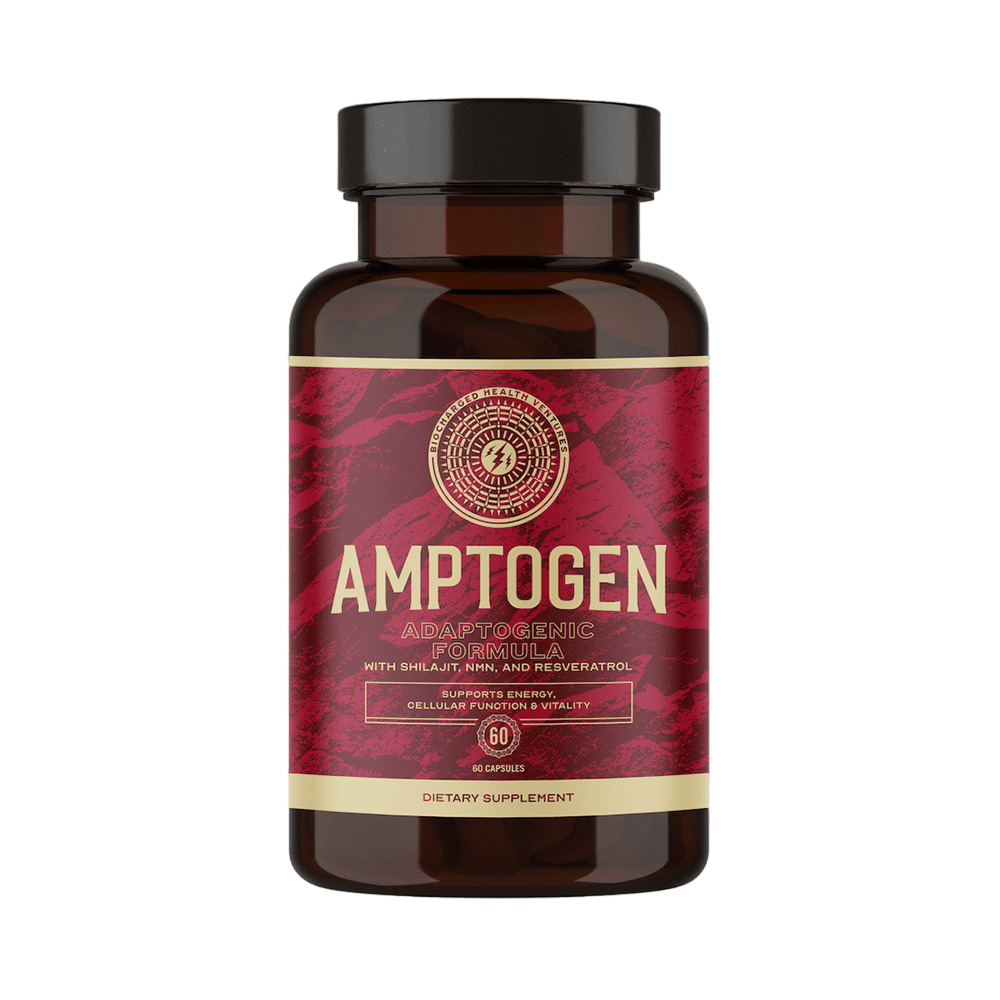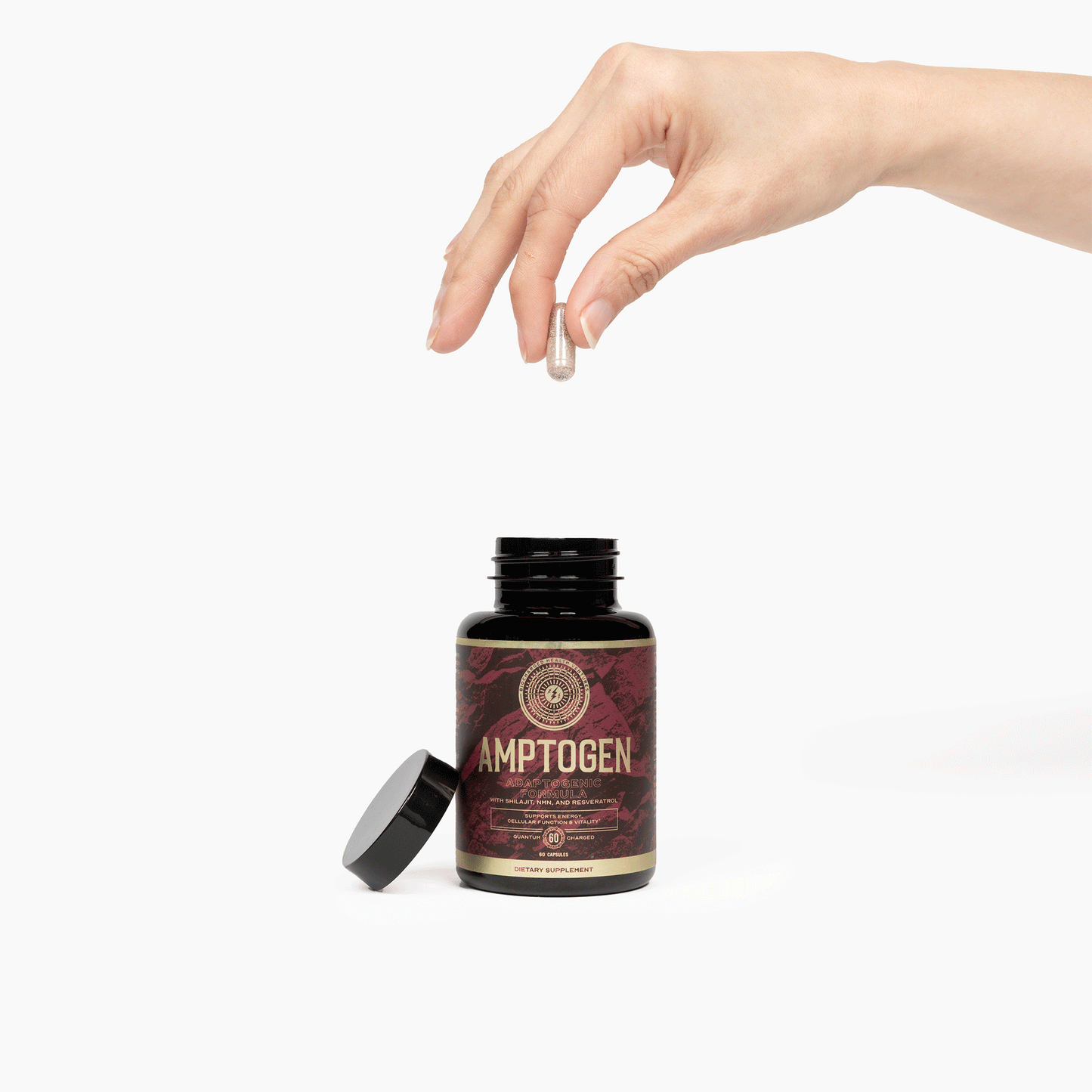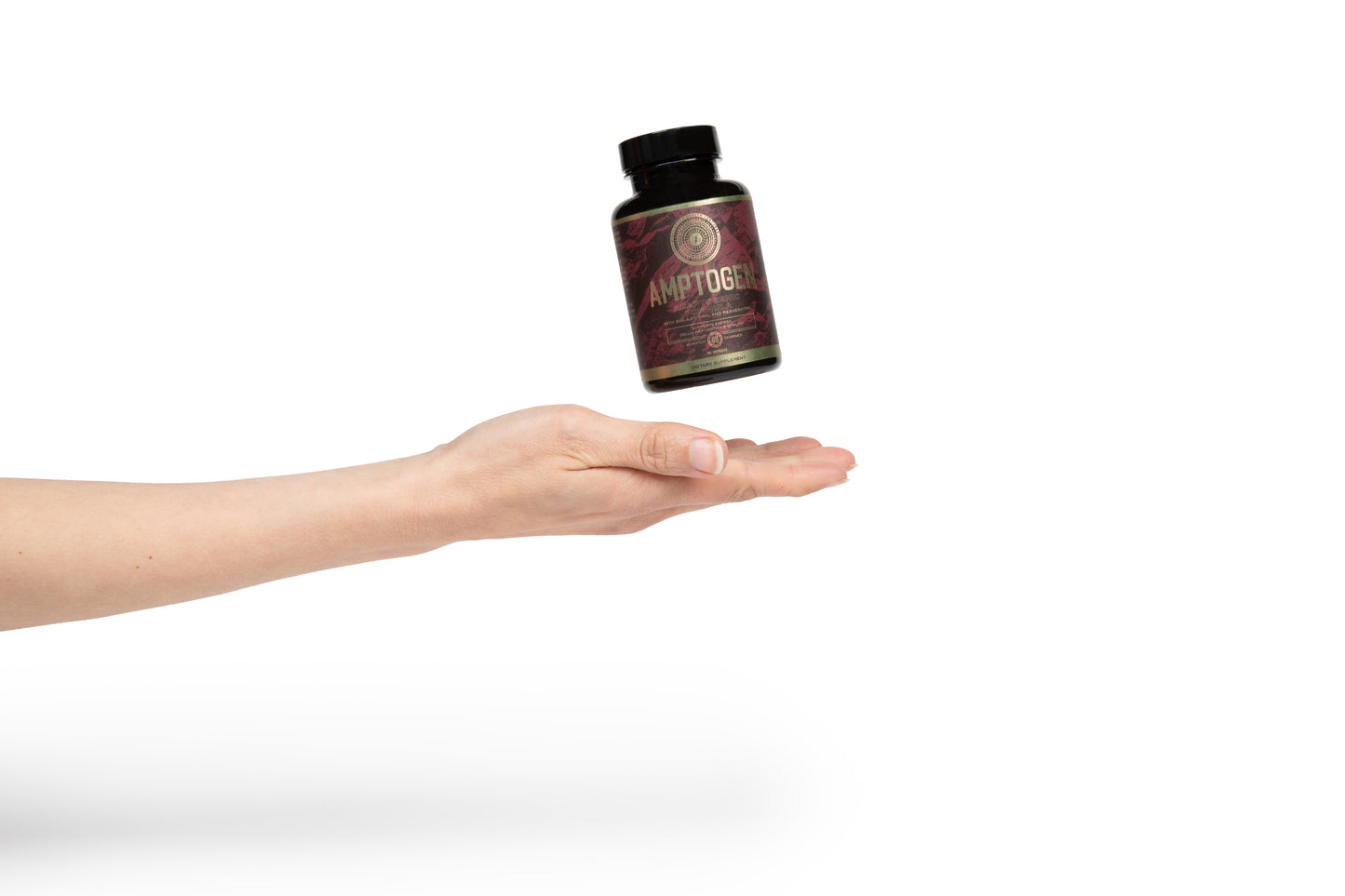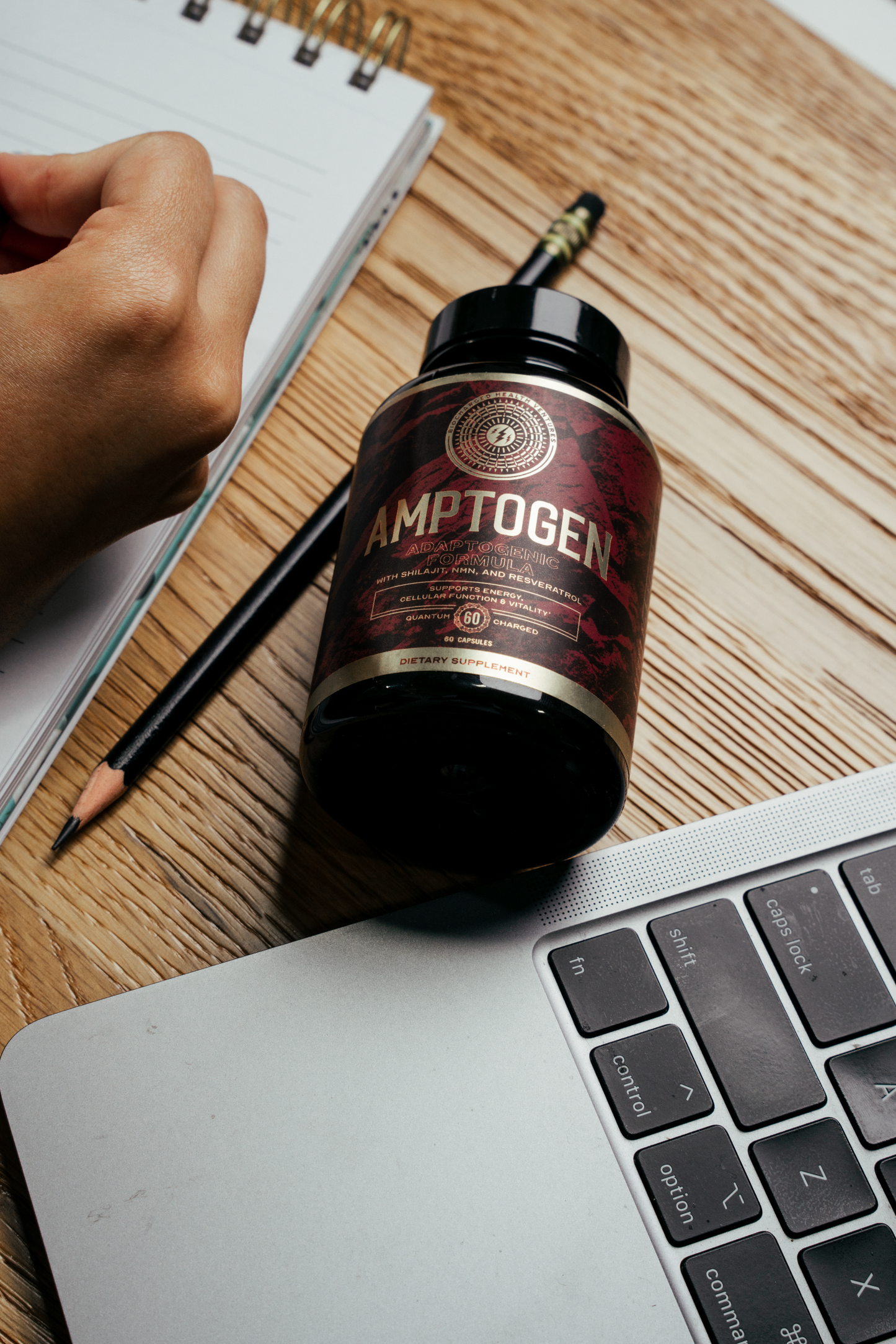 THE EFFECTS OF AMPTOGEN


IMproves cognitive function*

Contributes to longevity and slows aging processes*

Helps increase physical strength*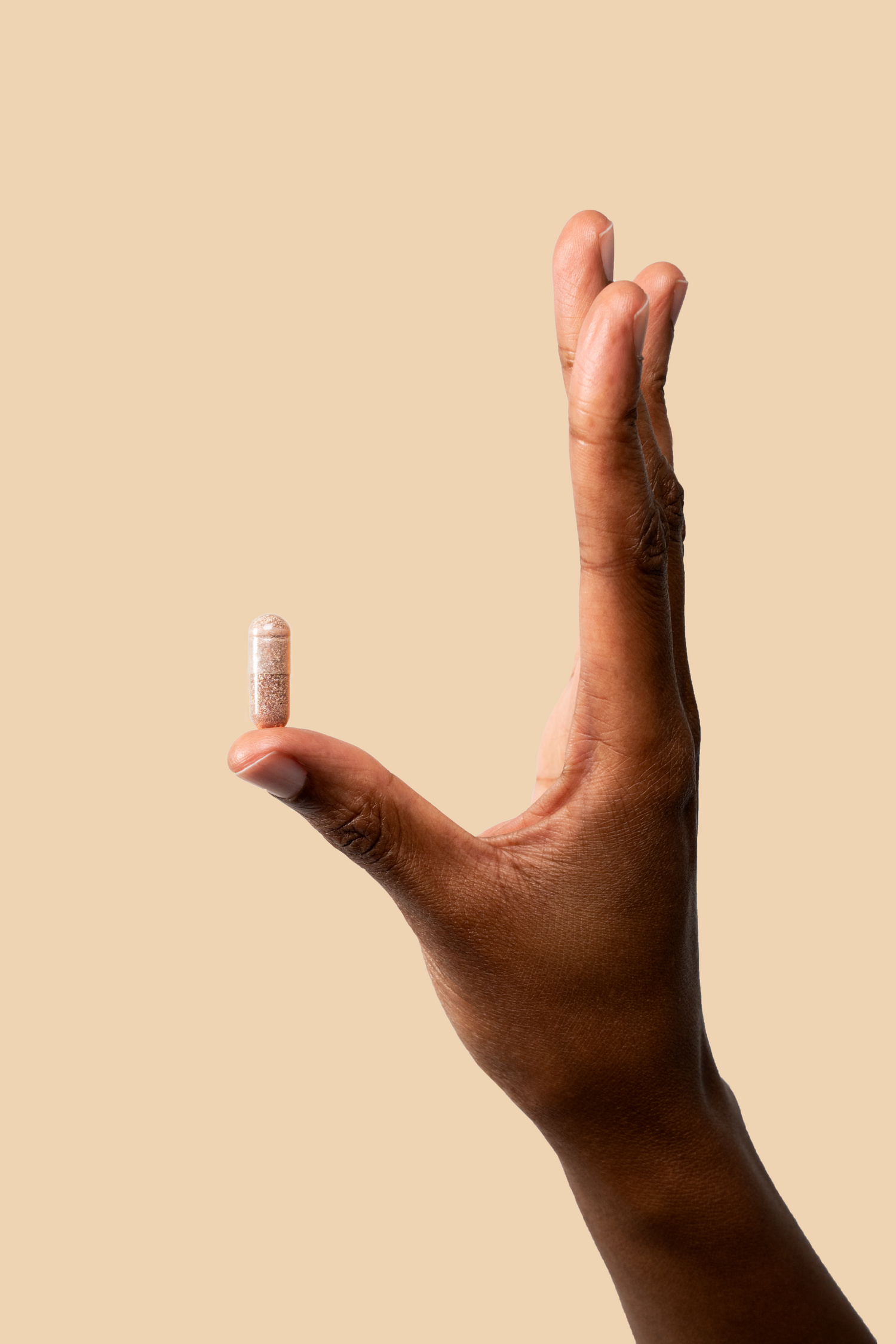 BENEFITS OF
amptogen
Longevity -  As we age, our levels of NAD+ are downregulated, leading to DNA breakdown, cognitive decline, inflammation, and general struggles associated with aging. Replenishing your body with nourishing ingredients like Resveratrol, NMN, and Niacinamide helps to reverse these processes.
Energy - Studies have shown Shilajit has the ability to increase blood flow and circulation, provide the body with nutrients that support the production of ATP, and enhance detoxification.
Athletic Performance - Shilajit's mineral composition as well as containing fulvic acid has been shown to help reduce inflammation, improve physical performance, support energy production, and replenish mineral depletion, which can be caused by high levels of physical activity.
Cognitive Function  - Resveratrol is a powerful polyphenol that serves as an antioxidant, integrating essential functions into the system that boosts cognitive function. Additionally, Shilajit has been shown to support dopamine production in the brain.

THE SCIENCE BEHIND AMPTOGEN
THIS PROPRIETARY CHARGED ADAPTOGENIC BLEND SUPPORTS THE BODY'S RESPONSE TO EVERYDAY STRESSORS AND THE ONGOING EFFECTS OF AGING*. THE UNIQUE COMBINATION OF SHILAJIT, NMN, RESVERATROL, AND NIACINAMIDE CREATE A POWERHOUSE THAT HELPS SUPPORT ENDURANCE, LONGEVITY, CELLULAR REPAIR, A BALANCED INFLAMMATORY RESPONSE, SKIN HEALTH, AND NAD+ PRODUCTION.*

We start with Shilajit, an exudate found in the high mountains of India and Nepal. 

Working alongside the Shilajit is NMN (Nicotinamide Mononucleotide), a precursor to the vital compound NAD+, which is vital healthy aging to human biosynthesis.

A third vital component in Amptogen is Resveratrol, a powerful polyphenol that serves as an antioxidant

Niacinamide is the non-flushing form of niacin (vitamin B3), and it is vital to the process by which the body breaks down fats and releases energy from carbohydrates.*
You May Also Like
Regular price

Sale price

$139.95

Unit price

per

learn more
AMAZING!!! TOTAL ENERGY ROCKETSHIP!!!
Amptogen works better than any other product I've tried. Totally full of energy without jitters or crashing!! High recommend!!
Resistor/Amptogen
I take many "supps" so I try at times taking only these two to be sure the after effect is related to them only. On my droopiest days I noticed they would give me a subtle increase in energy, not like a boost but more that I would find myself starting on projects and finishing them. Ones that I earlier in the day felt I couldn't handle. Nice smooth transition into a full day's activity. :)
I have ample energy and am able to digest most foods now that I am taking biocharged daily
I'm so glad I discovered this product
Amptogen has calmed my nervous system, it has helped me lose weight, it has improved my sleep quality. I will continue to use this supplement daily for so many benefits.
What I think about Amptogen
Amptogen has helped me with digestive symptoms more than anything else I have tried. I also take Resistor along with it to eliminate bloating and feeling sluggish.